Now I would like to share my experience with you - how I directed my menstruation in the way that I wanted in a few months.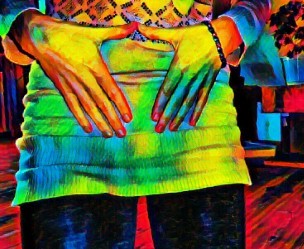 Before this time, I was suffering from strong pain and intense bleeding in the course of my menstruation. It was sometimes so awful that I had to stay in my bed and be sick.
It was like that before my pregnancies and similar after that.
I was every time in panic before my menstruation had begun and so I had told everyone about my awful period, and the women had told me the same.
When I now look back, so I see that I had manifested this situation, because I had focused on the anxiety and the horrible time of menstruation.
---
Feelings are the key to transform everything.
---
But I have learned from my own experience.
Additionally, I would like to mention that despite my spiritual alignment, I have never thought about to change the way my menstruation goes.
Until this year in June.
We were invited to a wedding in Denmark. And exactly at that time, my menstruation has started.
At first, I panicked, but then I had made up my mind to change my thoughts about menstruation.
For safety, I had taken a painkiller and affirmed every time, when I went to the toilet:
>I am so glad and thankful that the bleeding and duration of my menstruation is short.<
So the wedding was fine.
I achieved improvement. The bleeding lessened.
And so I decided on my own to do that the next time, too.
I completed my affirmation:
>I am so glad and thankful that the bleeding and duration of my menstruation is short. And thanks that I have a good time during my menstruation<.
The results: The way my menstruation goes has so changed as I have never known before. Now it is a nice time. I almost do not need medicine, because the pain is little.
And the duration of the bleeding has shortened from 7 days to 4 days.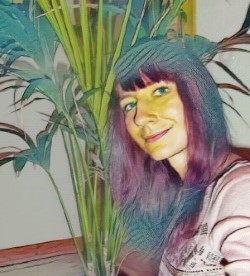 I feel very well and safe now when my menstruation is there.
It was so easy: I had just to do affirmations during my menstruation and set my focus on something other after that.
Nothing more.
And now I can say from my own experience that everything is possible about manifestation.
I share this personal report with you to show how easy it can be to raise your life quality.
Sometimes those little successes bring about enjoyment in life.
You can get anything, when you do it and want it.
Life can be easy if you use the key and see how life works.

Love,Nathalie