Now it is time again for the weekly oracle.
This time the angels have a good message for everyone.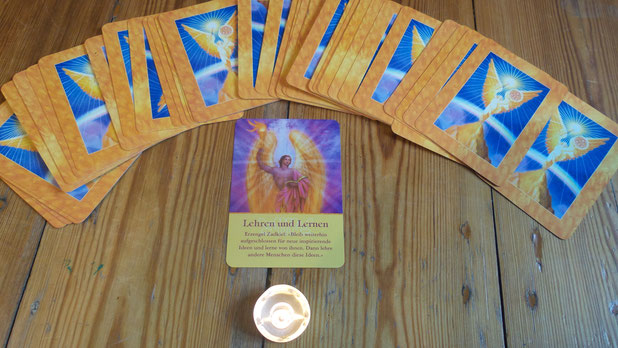 Archangel Oracle Cards
Doreen Virtue
Theme of the week
Teaching and Learning
Now it is a time to learn and hand over all things that had learned.
There are times in life when it is important to learn. And then there are times to be active.
Now you have the opportunity to look at you and determine where your feeling of love is.
Which pattern comes from the heart?
Which pattern brings more pain than love and should be transformed?
Now it's the best time to answer, understand and spiritualize this.
The message from the Angels is:
Listen always to your heart. Your heart is the best master you have. Go the path of your heart, and you will receive more love than you can imagine.
---
Your heart is the best master you have.
---
I pray to God and the Angels that everyone finds the light in its heart and hears the voice of love.
May God send peace and love to everyone.
Amen
I wish all of you an instructive and lovely week.
Love, Nathalie