Now a week has passed again.
But knowing what the angels said last week always apply.
The heart is the engine of being.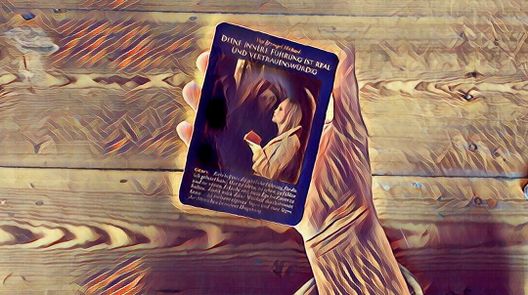 Archangel Michael Oracle Cards
Doreen Virtue
Theme of the week
Your inner guidance is real and trustworthy.
We often have a problem to trust heaven, because we flew and prayed and nothing happens… We think so.
But heaven always leads us.
The angels want us to trust. They always hear us. They always lead us.
The vision, thoughts, and feelings, which we receive, are true.
The angels want us to look what's going on across us and value our feelings. Cause there is the answer to our prayers.
The message from the Angels is:
>You have to look inside you because your heart receives the answer.<
---
your heart receives the answer.
---
I thank God and the angels for the love and the leading all the time for all of us.
Amen
I send lots of love to you and wish all of you beneficial and wonderful leading from heaven.
Love,
Nathalie