The most of us talk too much about problems with friends and family.
But this isn't a good option because the problem grows and the affected one will suffer about it more in time.
But there is someone, who listens and helps with love.
It is God.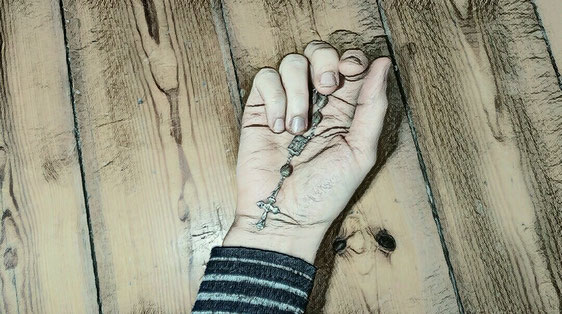 Most of the human beings have to forget that we are all here to manifest peace and live with the intention to be in peace.
Because of this most of the people fight.
Fight with the own children. Fight with the neighbors. Fight with the parents. Fight with the friends. Fight with the boss. And so on…
And after the fight, the problem will be discussed with others.
In the first moment, it is a good feeling. The power of this theme comes out and frees the affected one.
But in time we will see that this brought nothing.
Naturally, anger and aggression shall come out before it damages the soul and the body. There are so many methods to do it. For example to cry in the woods, to beat in a pillow, to do sports, to stamp, and so on …
And to entrust God!
---
Anger and aggression shall come out before it damages the soul and the body.
---
I learned in the last years that I could trust God, the angels, my soul.
God is love. And God never condemns anyone. He is pure love and how could it be that love condemns its creation?
Because of this, it is important to tell the heaven about your problem.  About how you feel and what frightens you about it. And naturally, what you want.
You have to say all that worries you. All words, which you have to say, must be said.
And then you will see that the help and the solution come. And sometimes it comes very fast. You will feel and see it.
Our Ego sometimes tells us that we beg and plead to heaven when we pray. But it isn't because the heavens aim is peace. And any problem needed a solution to hold the peace.
All prayer to God brings light and love to the earth. Include your own life.
Because of this do not talk too much about your problem with others and pray for heaven's help.
God has the best solution ever.
Trust in the possibility, when there isn't to trust. And then you will see the wonder.
---
All prayer to God brings light and love to the earth.
---
I love to pray, and I do it most. It is a good feeling inside when I pray. And there is ever a solution.
My mother always says:
>Behind all things is somewhere the truth.<
And so it is. In all times the humans have to pray, and it will stay so. Because inside us we know it is something there what will help us.
It is the trust and belief in God.
However, to pray is best and easiest way to be in contact with God and to say to him:
>Yes I am ready the support from heavens.<
You can pray everywhere, and nobody will notice it. And because of it, it is a good thing.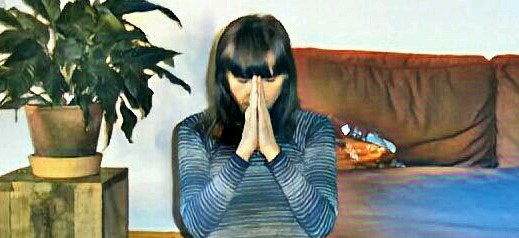 So take time to speak with God/the angels/your soul and be open to the solution.
And at this time it is a good chance to pray for peace in us, around us and all in the world, because Christmas time should be a peaceful time.
Light and Love,
Nathalie