Dear friends! In the New Year I will write my Oracle Blog on every Monday and the usual blog post on every Friday.
I wish all of you a happy New Year!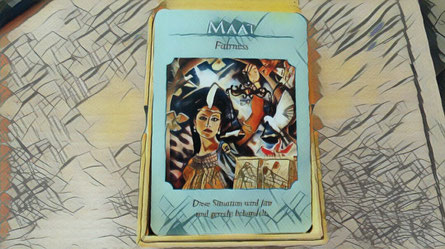 Goddes Guidance Oracle Cards
Doreen Virtue
Theme of the week
Fairness

Fairness means, when both parties let go the discomfort. When someone holds the energy of anger and aggression it becomes stronger.
When we expect a happy end it will come. The Energy always follows the focus.
Praying can also help. A prayer always brings good energy in every situation.

We do not understand what happens around us. But everything follows the plan of God and in the end everyone harvests the best.

The message from the angels is:
>Be open! And expect the best.<
---
Be open! And expect the best.
---
Dear God!
Thank you for positive solution for all of us. And thank you for all good things, which have come to us.
Amen

My dear friends, I wish all of you a wonderful start of the year 2018!
Happy New Year Everyone!!!

Love,
Nathalie