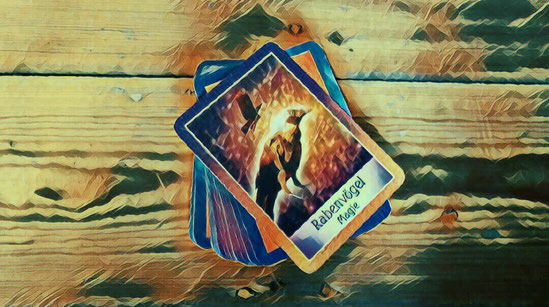 Krafttier Orakel
von Jeanne Ruland, Murat Karacay
Theme of the week
Crow - Magic
In this week we have the good chance to listen to our soul messages.
The soul wants to release all that hinders it to grow up and be in joy and love.
Being free from shadows brings you more freedom. More freedom means more joy in life.
You have to ask for guidance from the angels. They always help you to understand the messages from your soul. And they naturally help you to release all shades.
The message from the angels is:
Be open! The Love is yours.
---
Be open! The Love is yours.
---
Dear God!
Thank you that we all can release all shadows and be in love and joy to help the world with them.
Amen
My dear friends, be in joy because it is only the one thing, which is important in your life.
Love,
Nathalie